Silicone Rubber Tubing
ST
View Larger Image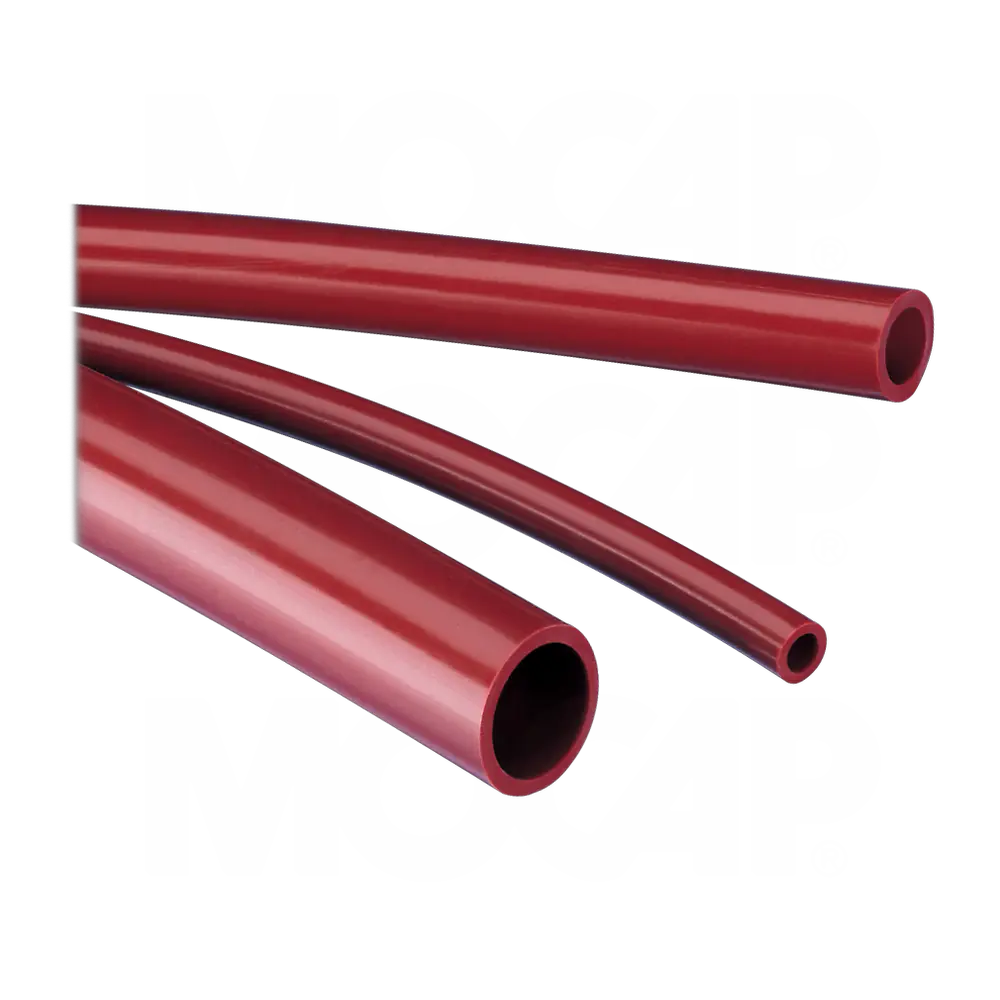 Material: Silicone Tube
Stocked in 25 meter Lengths
Part #
Description
Inside Diameter

Wall Thickness

Roll Length


Box


QTY

See Prices / Buy Online

ST2.0E4R
UK Silicone Rubber Tubing 2.0MM - 4.0MM / 1M

0.079

1.0

0.040

25.0

25

ST2.8E4.8R
UK Rubber Tubing 2.8MM - 4.8MM / 1M

0.110

1.0

0.040

25.0

25

ST3.8E5.8R
UK Flexible Rubber Tubes 3.8MM - 5.8MM / 1M

0.149

1.0

0.040

25.0

25

ST4.8E6.8R
UK Rubber Tubing - Silicone 4.8MM - 6.8MM / 1M

0.189

1.0

0.040

25.0

25

ST5.7E7.7R
UK Flexible Silicone Rubber Tubing 5.7MM - 7.7MM / 1M

0.224

1.0

0.040

25.0

25

ST7.5E10.5R
UK Silicone Rubber Tubing for Product Masking 7.5MM - 10.5MM / 1M

0.295

1.5

0.060

25.0

25

ST9.5E12.5R
UK Flexible Silicone Rubber Tubing 9.5MM - 12.5MM / 1M

0.374

1.5

0.060

25.0

25

ST11.0E14.0R
UK Flexible Rubber Tubes 11.0MM - 14.0MM / 1M

0.433

1.5

0.060

25.0

25

ST12.0E15.0R
UK Silicone Rubber Tubing 12.0MM - 15.0MM / 1M

0.472

1.5

0.060

25.0

25

ST14.0E17.0R
UK Silicone Rubber Tubing 14.0MM - 17.0MM / 1M

0.551

1.5

0.060

25.0

25

ST15.0E18.0R
UK Rubber Tubing 15.0MM - 18.0MM / 1M

0.591

1.5

0.060

25.0

25

ST16.0E19.0R
UK Flexible Rubber Tubes 16.0MM - 19.0MM / 1M

0.630

1.5

0.060

25.0

25

ST18.0E21.0R
UK Rubber Tubing - Silicone 18.0MM - 21.0MM / 1M

0.709

1.5

0.060

25.0

25

ST19.0E22.0R
UK Flexible Silicone Rubber Tubing 19.0MM - 22.0MM / 1M

0.748

1.5

0.060

25.0

25

ST20.0E23.0R
UK Silicone Rubber Tubing for Product Masking 20.0MM - 23.0MM / 1M

0.787

1.5

0.060

25.0

25

ST22.0E25.0R
UK Flexible Silicone Rubber Tubing 22.0MM - 25.0MM / 1M

0.866

1.5

0.059

25.0

25

ST23.0E26.0R
UK Flexible Rubber Tubes 23.0MM - 26.0MM / 1M

0.906

1.5

0.059

25.0

25

ST25.0E28.0R
UK Silicone Rubber Tubing 25.0MM - 28.0MM / 1M

0.984

1.5

0.060

25.0

25

Part #
Description
Inside Diameter

Wall Thickness

Roll Length


Box


QTY

See Prices / Buy Online
Legend:
- Add to Basket
- View Price
Silicone Rubber Tubing - Information
MOCAP Silicone Rubber Tubing is extruded from a specially formulated silicone with a hardness rating of 60 Shore A and heat stabilized to ensure re-use at temperatures up to 500°F(260°C). MOCAP Silicone Rubber Tubing is non-staining and is commonly used for masking studs, pins and other round objects that require a longer length than our standard length silicone caps.

Silicone rubber tubing is stocked in 25m coils and can be factory cut to length. Ask about custom diameters, sizes and profiles for your specific application.
Durable and Reusable Silicone Rubber Tubing
Stocked in Diameters from 2mm to 25mm on Coils for Immediate Shipment
Factory Cut to Length Available on Large Quantities
MOCAP
manufactures a full line of
masking products
including many types and sizes of masking caps and plugs available in silicone rubber, EPDM rubber and high temperature vinyl. Also available:
polyester tape
,
polyimide tape
,
polyester discs
and
polyimide discs
.
Many Sizes of Our Silicone Rubber Tubing are Stocked for Immediate Shipment.
CLICK HERE to view MOCAP's other masking products.
​