Polyimide High Temperature Tape
X260K
View Larger Image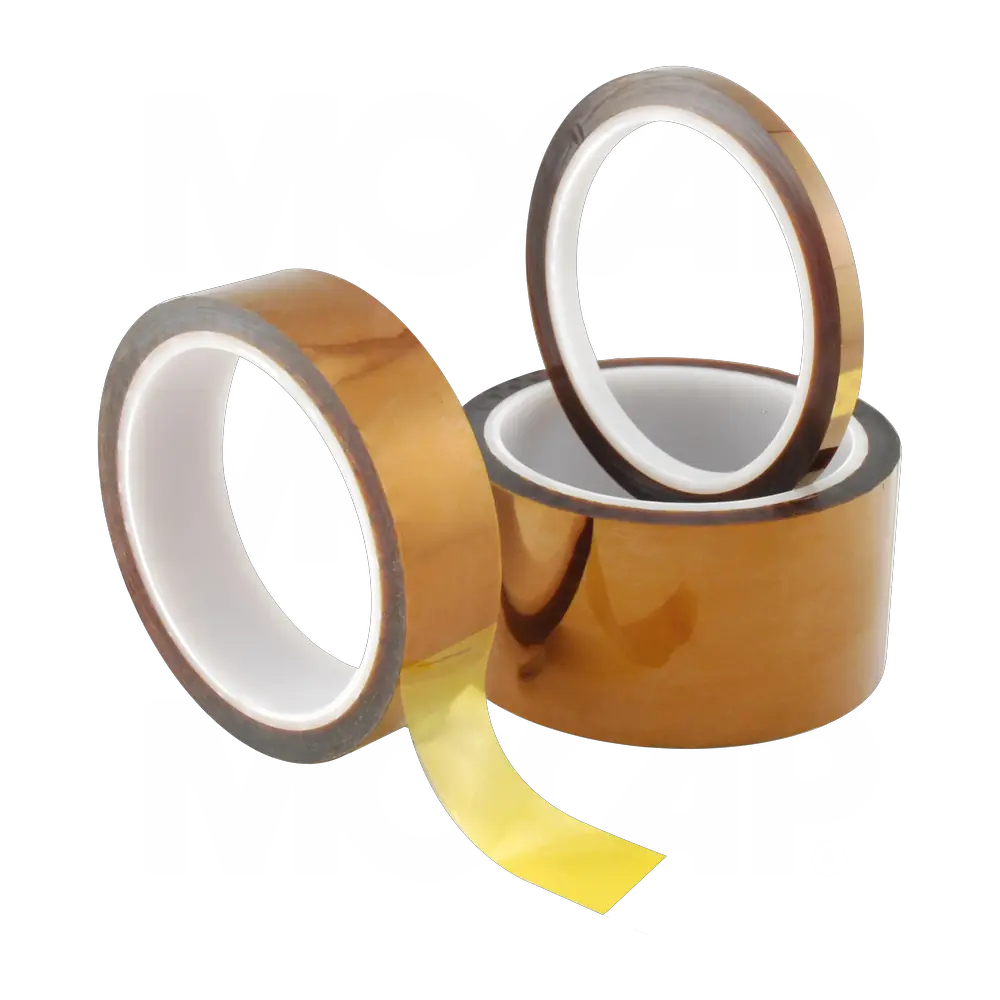 Withstands Up to 260°C (500°F) for 1 hour
Material: Polyimide
Adhesive Leaves No Residue after Removal
| Default | Part # | Description | Tape Width | Roll Length | See Prices / Buy Online |
| --- | --- | --- | --- | --- | --- |
| 1 | X260K10/33 | UK Polyimide High Temperature Tape 10.0MM X 33.0M | 0.394 | 33.0 | |
| 2 | X260K12/33 | UK Heat-Resistant Polyimide Masking Tape 12.0MM X 33.0M | 0.472 | 33.0 | |
| 3 | X260K15/33 | UK High Temperature Polyimide Tape 15.0MM X 33.0M | 0.591 | 33.0 | |
| 4 | X260K19/33 | UK High Temperature Polyimide Tape 19.0MM X 33.0M | 0.748 | 33.0 | |
| 5 | X260K20/33 | UK High Temperature Masking Tape 20.0MM X 33.0M | 0.787 | 33.0 | |
| 6 | X260K25/33 | UK High Temperature Amber Polyimide Tape 25.0MM X 33.0M | 0.984 | 33.0 | |
| 7 | X260K30/33 | UK Heat-Resistant Polyimide Masking Tape 30.0MM X 33.0M | 1.181 | 33.0 | |
| 8 | X260K50/33 | UK High Temp Masking Product 50.0MM X 33.0M | 1.969 | 33.0 | |
Legend:
- Add to Basket
- View Price
​
Not sure what part you need? Would you like to consider another type or part, or a different material?
Consult MOCAP's
Application Advisor
for assistance.
Polyimide High Temperature Tape - Information
MOCAP High Temperature Polyimide Tapes are in stock and ready for immediate shipment. Polyimide tape is perfect for powder coating and other high temperature applications because it resists continuous temperatures up to 260°C (500°F) for 1 hour and resists short exposures over 371°C (700°F). Polyimide tapes are stocked on wide rolls and can be cut to your specific width and shipped within 1-2 business days upon request. Also available are polyimide discs stocked in sizes from 6.4mm to 25mm diameters.

Polyimide is also known by its trade name Kapton™, however
MOCAP
's polyimide tapes and discs are not the Kapton™ brand yet they perform equally as well.
For lower temperature requirements consider
MOCAP
polyester tapes and discs which resist temperatures up to 218°C (425°F) for 1 hour.
Polyimide Tapes are Easily Removed after Use
Silicone Based Adhesive Leaves No Residue after Removal
​