Frequently Asked Questions
---
What is your Minimum Order Quantity?
MOCAP's minimum order for Stocked, Ready-to-Ship Items is an all new, industry low of just One Micro-Pack. The quantity per Micro-Pack is size dependent and can be found on the webpage for that particular family of products.
Minimums for Made-to-Order Items depend on the manufacturing process and materials involved.
We have a Minimum Order Value for orders via the office of £75.
Contact MOCAP Sales or Customer Service for minimum order requirements for a specific item.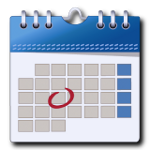 What are MOCAP's Lead Times?
We offer Same-Day Shipping on some of our in-stock items for web orders placed before 11AM London Time (BST/GMT) Monday to Friday on normal business days.
Orders for stock items received via fax, email, or phone will typically ship within 2-3 business days.
Usually stock items are available for immediate despatch, in extreme cases it may take up to 12 weeks for an item to have their stock replenished.
Made-to-Order Dip Moulded Vinyl Products from stock materials usually ship within 2 weeks.
Secondary Operations such as Printing, Punching or Slicing require an additional 1-2 weeks added to the above lead times for each operation.
Contact Customer Service if you require a more specific delivery date, or to discuss the lead times of items produced from special order materials.
What payment methods do you offer in your web store?
Orders placed online can be paid for directly with a Credit/Debit Card or via PayPal. If using PayPal, you will be redirected to the PayPal website.
How can I track my order?
Once your package has been despatched, we will send an email with a link to track your order.
You can check the status of your order by logging in to your account.
How will my order be packaged?
We use UPS Express envelopes for small orders / quantities, through to cardboard boxes for large parts / quantities.
Maximum weight per box is 25kgs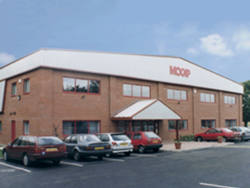 Where do MOCAP's products ship from?
We despatch our products from our UK Factory:
Hortonwood 35
Telford
TF1 7YW

Which courier do you use to deliver my goods?
All orders are despatched with our courier UPS, chosen by MOCAP because of their efficiency and reliability.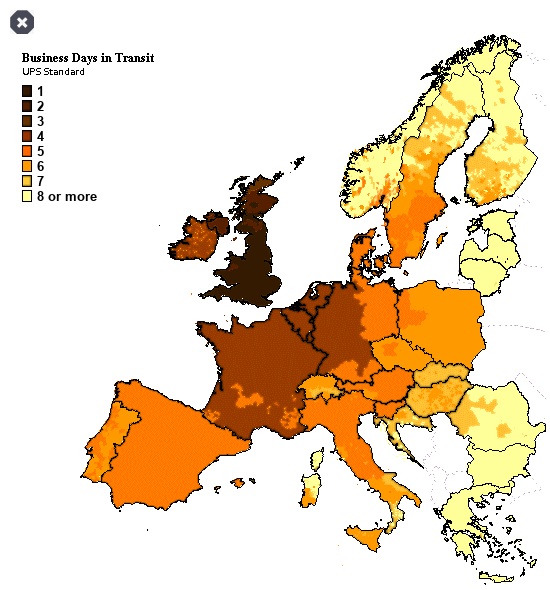 How long does it take for deliveries to be made?
Whilst the majority of the UK will receive Standard Service deliveries the next working day, there are exceptions due to location. Examples:
Isle of Man, remote areas in the Scottish Highlands and Northern Ireland. Please allow up to 2 extra days.
Click Here to see a list of postcodes that are not eligible for next day delivery.
Standard Service to Europe varies, depending on country and final destination. Examples:
Republic of Ireland - 2-3 days
The Netherlands - 2 days
Sweden - 3-7 days
Click Here for estimates of UPS Standard delivery times.
Do you offer an Express Service?
We do offer an Express Service, with UK deliveries being made prior to 12pm, to selected postcodes.
Click Here to see a list of postcodes that are not eligible for Express Service.
When delivering to Europe, please Click Here to see estimated delivery times for UPS Express to Europe.
Do you offer weekend delivery?
If paying for the Express service, orders received before 11am (London Time) on Friday will be delivered by 12pm on Saturday. This is only available for UK deliveries.
Click Here to see a list of postcodes that are not eligible for Express Service.
When delivering to Europe, please Click Here to see estimated delivery times for UPS Express to Europe.
Standard service will be delivered Monday - Friday.
Do I need to sign for receipt of delivery?
A signature will be required for proof of delivery. Please take this into account when selecting your delivery address.
What is MOCAP's return policy?
We strongly suggest requesting samples of our product before ordering, so that you may verify the part will work as expected for your particular application.
Made-to-Order Products cannot be returned unless defective.
Stock Items may be returned, however, all returns of stock, re-saleable products are subject to a minimum £30/€40 handling/re-stocking fee. Returns of stock items must be pre-approved and sent carriage prepaid.
No returns will be accepted on non-stock or special order items.
Broken package quantities and out-going carriage costs are not credited.
Unauthorised returns will not be accepted.
If you are a Private Individual, you have the Right to Cancel online orders.
Who do I contact if I have a question about my web store order?
Contact us by email or telephone 0800 856 2466.
Please ensure you have your order number available.
What other services does MOCAP offer?
MOCAP offers punching, slicing, one-color silkscreen, assembly and fulfillment.
Contact MOCAP Sales or Customer Service for additional information or details.
What Dimensional Tolerances apply to MOCAP products?
Dimensional Tolerances are based on the manufacturing process and/or materials used to produce a specific product.
For more information see our Application guide
Contact MOCAP Sales or Customer Service for more information.
What materials are used to produce MOCAP products?
Dip Moulded Caps, Plugs, Grips and Closures are made from flexible vinyl PVC (Poly Vinyl Chloride). MOCAP offers many variations of flexible PVC materials, including general purpose glossy, hi-temp resistant, UV resistant and textured.
Plastic Injection Moulded Items are typically made from LDPE and PP resins, although MOCAP can process other resins upon request.
Rubber Moulded Products are typically made from Silicone or EPDM (Ethylene Propylene Diene Monomer) although MOCAP can process other thermo-set materials upon request.
Paper Caps and Plugsare made using environmentally friendly and recyclable natural paper.
X-Treme Tape and Silicone Tubing are extruded using special silicone compounds.
Standard Material Colours (9238 Formula Vinyl)
NOTE: Some colours are also available in high-temperature material.