High Temperature Vinyl Tapered Plugs
NTP
View Larger Image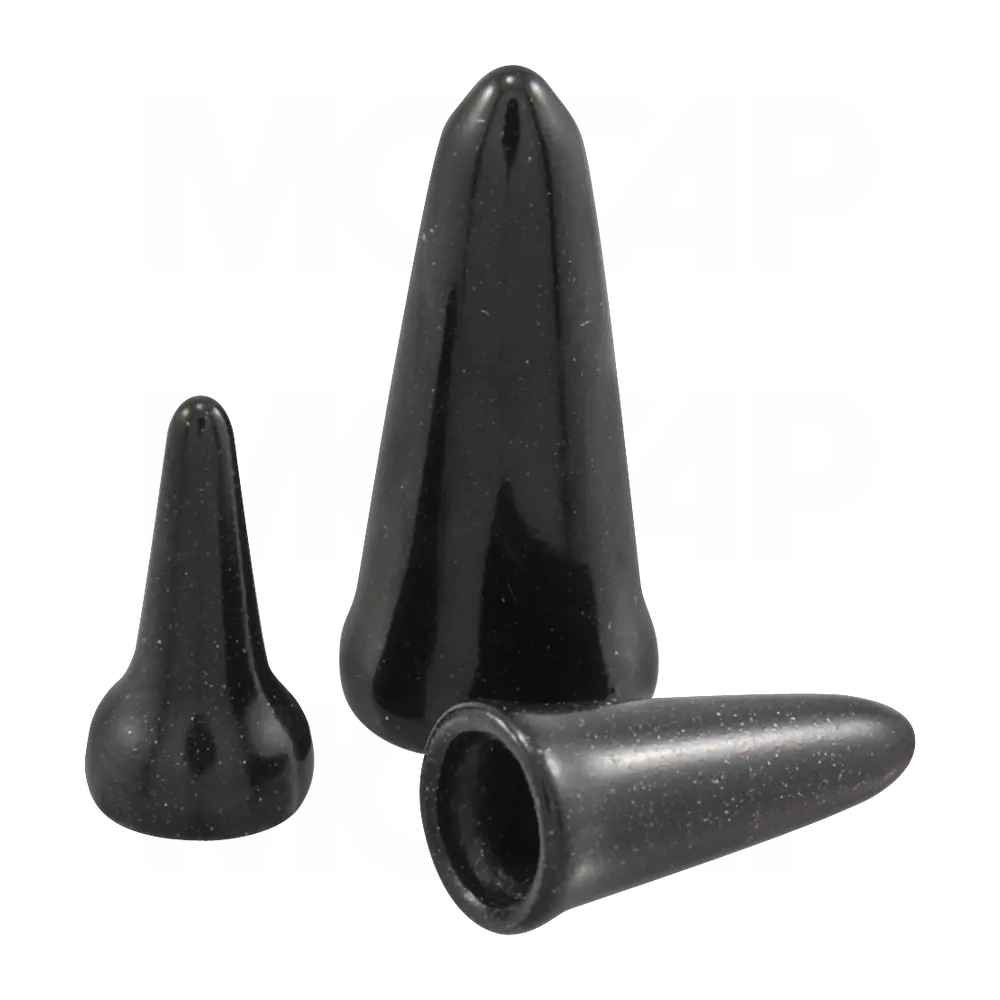 Material: High-Temp Vinyl (Black)
Wide Flange for Easy Removal
Part #
Description
To Fit STD Thread
To Fit METRIC Thread

Box

/

Mini

/

Micro


QTY

See Prices / Buy Online

NTP1HB
High Temperature Vinyl Tapered Plugs - UK TP-1 HT TAPERED PLUG
#6 - 32, #8 - 32, #10 - 24
M4, M5

2500

500

50

NTP2HB
Heat-resistant Tapered Masking Plugs - UK TP-2 HT TAPERED PLUG
1/4 - 20
M6, M7

2500

500

50

NTP3HB
High-Temp Vinyl Tapered Plug Caps - UK TP-3 HT TAPERED PLUG
5/16 - 18, 3/8 - 16
M8, M10

2500

500

50
Legend:
- Add to Basket
- View Price
Wall thickness is measured approx. 6.35mm (.25 inch) from open end. Wall thickness increases slightly towards the closed end of the part
Micropacks are only available for purchase through our online store.
Not sure what part you need? Would you like to consider another type or part, or a different material?
Consult MOCAP's
Application Advisor
for assistance.
High Temperature Vinyl Tapered Plugs - Information
MOCAP High Temperature Vinyl Plastic Tapered Masking Plugs are another quality low cost answer to your masking needs. Flexible material allows these plastic plugs to seal threaded and non-threaded openings. Special high temperature resistant vinyl material withstands up to 446°F(230°C).


High temperature resistant Tapered Plugs are available in sizes to fit M4 through M10 metric threaded holes and 6-32 through 3/8-16 standard threaded holes.
High temperature vinyl Insertion Plugs and Nut Plugs also available.
Special High Temperature Resistant Plastic Material
Standard Round and Pull Tab Cap Designs Also Available