View Larger Image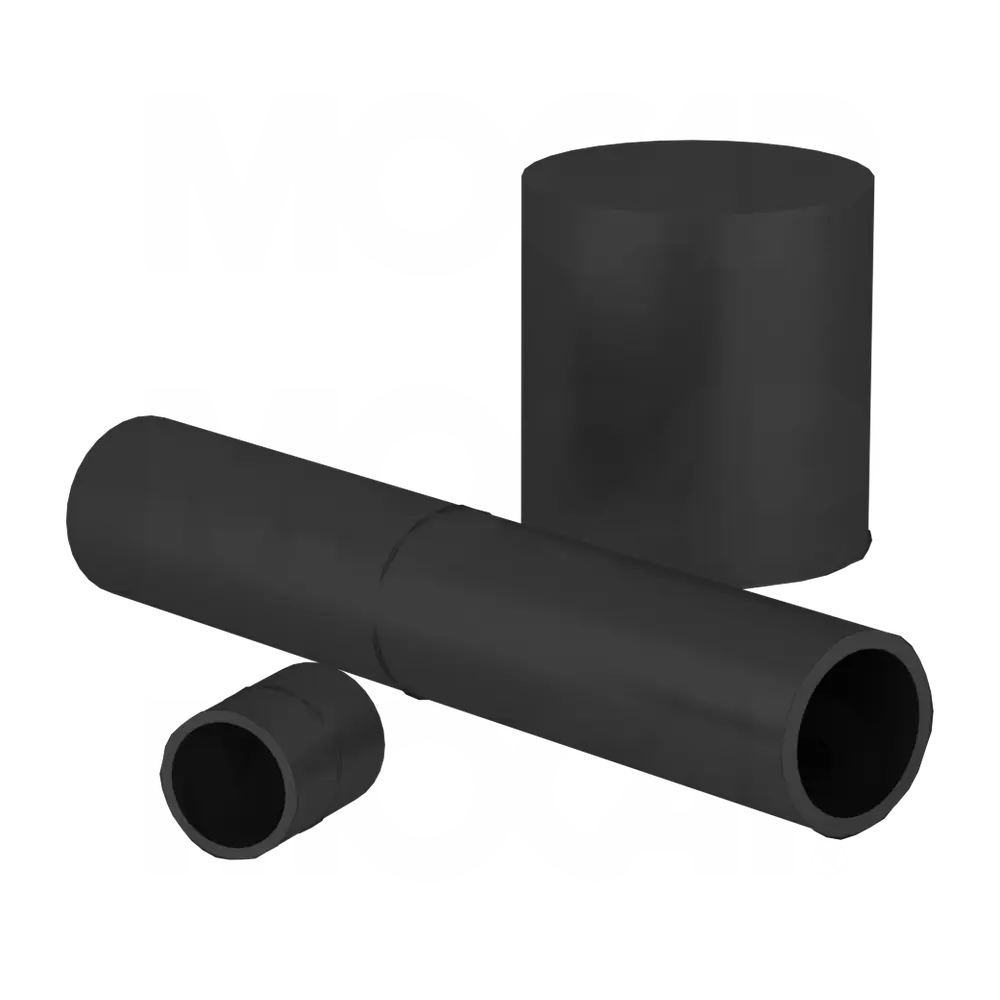 Material: EPDM (Ethylene Propylene Diene Monomer)
Flexible for Masking Threaded and Smooth Studs
Part #
Description
Suggested Applications
Inside Diameter

Inside Length

Wall Thickness


See Prices / Buy Online

KMRC070-1.00
UK EPDM Rubber Caps 1.8MM X 25.4MM
M2 2-56

0.070

1.000

1.7

0.065

KMRC100-1.00
UK EPDM Rubber Bungs 2.5MM X 25.4MM
M3 4-40

0.100

1.000

1.3

0.050

KMRC120-1.00
UK EPDM Rubber End Caps 3.0MM X 25.4MM
6-32 1/8" tube

0.120

1.000

1.3

0.050

KMRC148-1.00
UK EPDM Rubber Masking Caps 3.8MM X 25.4MM
M4 8-32

0.148

1.000

1.4

0.055

KMRC175-1.00
UK Oversized Rubber Stopper Cap 4.4MM X 25.4MM
10-24 3/16" tube

0.175

1.000

1.4

0.055

KMRC221-1.00
UK EPDM Masking Caps 5.6MM X 25.4MM
M6

0.221

1.000

1.5

0.060

KMRC223-1.50
UK Straight-Walled EPDM Cap 5.7MM X 38.1MM
M6

0.223

1.500

1.5

0.060

KMRC233-1.50
UK Rubber Bungs 5.9MM X 38.1MM
1/4-20 1/4" tube

0.233

1.500

1.4

0.055

KMRC295-1.50
UK Standard Rubber Bungs 7.5MM X 38.1MM
M8 5/16-18 5/16" tube

0.295

1.500

1.4

0.055

KMRC355-1.50
UK EPDM Rubber Caps 9.0MM X 38.1MM
3/8-16 3/8" tube

0.355

1.500

1.4

0.055

KMRC375-1.50
UK EPDM Rubber Bungs 9.5MM X 38.1MM
M10

0.375

1.500

1.4

0.055

KMRC415-1.50
UK EPDM Rubber End Caps 10.5MM X 38.1MM
7/16" tube/thread

0.415

1.500

1.4

0.055

KMRC456-1.50
UK EPDM Rubber Masking Caps 11.6MM X 38.1MM
M12

0.456

1.500

1.7

0.067

KMRC480-1.50
UK Oversized Rubber Stopper Cap 12.2MM X 38.1MM
1/2" tube/thread

0.480

1.500

1.4

0.055

KMRC535-1.50
UK EPDM Masking Caps 13.6MM X 38.1MM
M14 9/16" tube/thread

0.535

1.500

1.4

0.055

KMRC600-1.50
UK Straight-Walled EPDM Cap 15.2MM X 38.1MM
M16 5/8" tube/thread

0.600

1.500

1.4

0.055

KMRC730-1.50
UK Rubber Bungs 18.5MM X 38.1MM
M19 3/4" tube/thread

0.730

1.500

1.5

0.060

KMRC740-4.00
UK Standard Rubber Bungs 18.8MM X 101.6MM
M19 3/4" tube/thread

0.740

4.000

1.4

0.055

KMRC855-1.50
UK EPDM Rubber Caps 21.7MM X 38.1MM
M22 7/8" tube/thread

0.855

1.500

1.4

0.055

KMRC970-4.00
UK EPDM Rubber Bungs 24.6MM X 101.6MM
M25 1" tube/thread

0.970

4.000

1.4

0.055

KMRC980-1.50
UK EPDM Rubber End Caps 24.9MM X 38.1MM
M25 1" tube/thread

0.980

1.500

1.4

0.055

KMRC1.062-1.75
UK EPDM Rubber Masking Caps 27.0MM X 44.5MM

1.062

1.750

1.6

0.062

KMRC1.125-1.75
UK Oversized Rubber Stopper Cap 28.6MM X 44.5MM

1.125

1.750

1.6

0.062

KMRC1.187-1.75
UK EPDM Masking Caps 30.1MM X 44.5MM

1.187

1.750

1.6

0.062

KMRC1.250-1.75
UK Straight-Walled EPDM Cap 31.8MM X 44.5MM

1.250

1.750

1.6

0.062

KMRC1.375-2.00
UK Rubber Bungs 34.9MM X 50.8MM

1.375

2.000

1.6

0.062

KMRC1.500-2.00
UK Standard Rubber Bungs 38.1MM X 50.8MM

1.500

2.000

1.6

0.062

KMRC1.750-2.00
UK EPDM Rubber Caps 44.5MM X 50.8MM

1.750

2.000

1.6

0.062

KMRC1.875-2.00
UK EPDM Rubber Bungs 47.6MM X 50.8MM

1.875

2.000

1.6

0.062

KMRC2.000-2.00
UK EPDM Rubber End Caps 50.8MM X 50.8MM

2.000

2.000

1.6

0.062

Part #
Description
Suggested Applications
Inside Diameter

Inside Length

Wall Thickness


See Prices / Buy Online
Legend:
- Add to Basket
- View Price
​
Not sure what part you need? Would you like to consider another type or part, or a different material?
Consult MOCAP's
Application Advisor
for assistance.
EPDM Rubber Caps - Information
MOCAP EPDM Rubber Masking Caps are stocked in dozens of sizes to fit your specific application. EPDM rubber product caps are chemical resistant and good up 300°F (149°C). EPDM rubber caps are reusable in many applications. Sizes to fit #1 through 2" standard threads and M4 through M52 metric threads.

MOCAP
's line of rubber masking products includes
silicone and EPDM rubber caps and plugs
stocked in many sizes for immediate shipment.
Durable and Reusable Rubber Product
Rubber Cap Sizes from 1.8mm (0.070") to 50.8mm (2.000") Inside Diameter
Mini-Pak Quantities Available