High Temperature Vinyl Insertion Plugs
OMCP
View Larger Image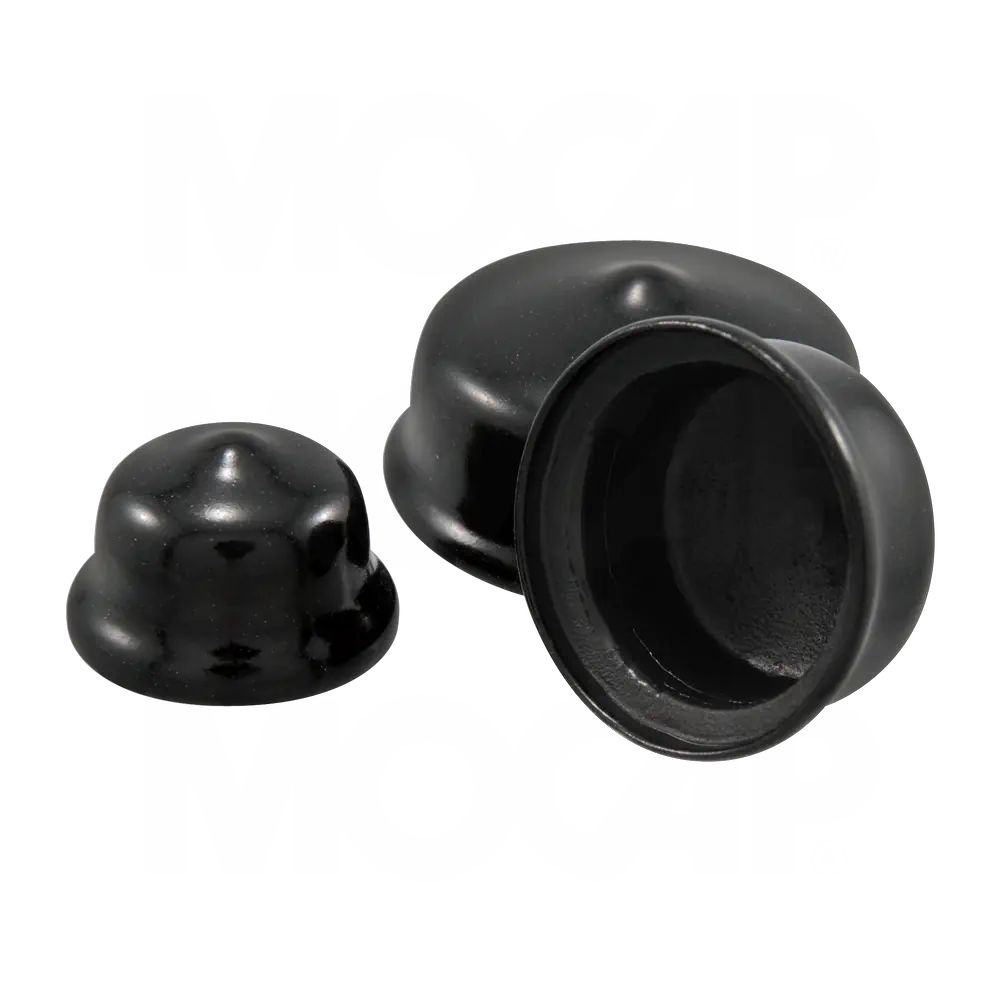 Material: High-Temp Vinyl (Black)
Flexible Yet Durable - Won't Split, Tear or Shred
Wide Flange for Easy Removal
Part #
Description
To Fit METRIC Thread
To Fit STD Thread
To Fit NPT
Flange OD


Box

/

Mini

/

Micro


QTY

See Prices / Buy Online

CMCP05H
UK High Temperature Vinyl Insertion Plugs CMCP05H
M6
1/4

10.2

0.400

2574

514

51

CMCP1H
UK Hi-Temp Plastic Plug CMCP1H
M8
5/16

11.7

0.460

2574

514

51

CMCP2H
UK High Temp Plastic Insertion Plug CMCP2H
M10
3/8
1/8

12.6

0.495

2640

528

52

CMCP25H
UK Plastic Insertion Plugs CMCP25H
M12
7/16

14.0

0.550

2646

529

52

CMCP3H
UK Hi-Temp Insertion Plugs CMCP3H
M14
1/2
1/4

15.7

0.620

2700

540

54

CMCP35H
UK High Temp Plastic Plug CMCP35H
M16
9/16

17.3

0.683

2544

508

50

CMCP4H
UK Hi-Temp Plastic Plug CMCP4H
M18
5/8
3/8

20.5

0.807

2560

512

51

CMCP5H
UK High Temp Plastic Insertion Plug CMCP5H
M20
3/4
1/2

24.4

0.961

2592

518

51

CMCP55H
UK Hi temp Rubber Plugs CMCP55H
M22, M24
7/8

26.9

1.058

1344

268

26

CMCP6H
UK High Temperature Vinyl Insertion Plugs CMCP6H
M26, M28
1-1/16
3/4

31.6

1.245

1320

264

26

CMCP7H
UK Hi-Temp Plastic Plug CMCP7H
M32, M34
1-1/8, 1-3/16, 1-1/4
1

38.0

1.495

1377

275

27

Part #
Description
To Fit METRIC Thread
To Fit STD Thread
To Fit NPT
Flange OD


Box

/

Mini

/

Micro


QTY

See Prices / Buy Online
Legend:
- Add to Basket
- View Price
NOTE: Due to the inherent variability of the dip-molding process, the "Flange OD" may vary by +/-1.6mm (1/16") from the figures shown above.
Wall thickness is measured approx. 6.35mm (.25 inch) from open end. Wall thickness increases slightly towards the closed end of the part
Micropacks are only available for purchase through our online store.
Not sure what part you need? Would you like to consider another type or part, or a different material?
Consult MOCAP's
Application Advisor
for assistance.
High Temperature Vinyl Insertion Plugs - Information